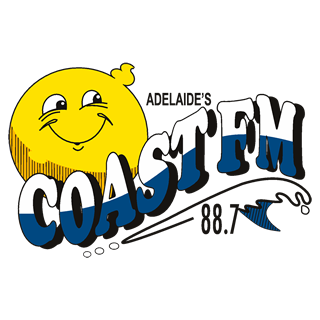 Adelaide's Coast FM's
Adelaide's Coast FM's programming has a very heavy bias towards popular rock and pop music from the 1950s, '60s and '70s, which suits the main audience who are 39 years plus. Coast FM also features country music, every day from 2pm to 4pm. From 6pm each evening, Coast FM offers traditional community radio fare: sport, religion, foreign language and speciality music programmes, including jazz, soul, musicals, alternative, dance, rock-a-billy, contemporary pop and music featuring local artists and bands. During the day you can also catch folk and more sport: John O'Neil's racing preview and Australia's longest running soccer radio programme.
Coast FM
25 Naldera St
Glandore SA 5037
Australia
Category:

60s, 70s, Pop, Rock, Jazz, Country, Alternative, Folk

Station Webpage:

http://www.coastfm.com.au

City:

Adelaide

State:

South Australia

Country:

[Empty]

Language:

English
Listen to Adelaide's Coast FM's in Replaio for Android!
Szukaj
Najlepsze stacje radiowe